A Museum for Cole Harbour
The Cole Harbour Heritage Farm Museum is a community museum dedicated to preserving and interpreting Cole Harbour's agricultural past, and to developing understanding of plants, animals and farming today. It is not owned or controlled by any level of government but is administered by the volunteer Board of Directors of the Cole Harbour Rural Heritage Society. The museum relies heavily on community support, volunteers and visitors' donations.
Historically, Cole Harbour was a prosperous, well cultivated market garden and dairy community serving the city of Halifax. Rapid urban expansion and threat of losing touch with its rural past prompted residents to found the Cole Harbour Rural Heritage Society (C.H.R.H.S.), in 1973. Their goal was to record and preserve what they could of the area's agricultural and natural heritage.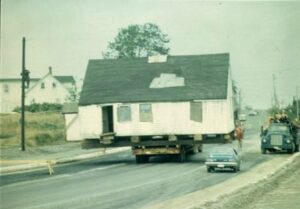 In 1976, the C.H.R.H.S. moved the oldest remaining house in Cole Harbour, the Giles House, along the Cole Harbour Road to a one hectare property provided by the Nova Scotia Department of Housing and established the Cole Harbour Heritage Farm Museum. The new site was all that remained of a former farm which had been successfully cultivated since the early 1800's and perhaps earlier. It contained a farmhouse, barns and other outbuildings. The buildings on this site, together with the Giles House, have been designated Provincial Heritage Property in recognition of the fact that they represent surviving examples of a way of life that has all but disappeared in this area. Over the past two decades residential and commercial development had continued to close in around the museum isolating a tiny rural oasis in a bustling urban community.
The Cole Harbour Rural Heritage Society is a non-profit organization that relies on community support to maintain and operate the Heritage Farm Museum. Over the years, with the help of many volunteers and supporters, together with both municipal and provincial governments, this community museum has grown to include a comprehensive collection of local farm, household and personal artifacts; local archival material – including oral history tapes and several hundred photographs; a resource library; heritage plants, and more. The museum receives some funding from the N.S. Department of Communities, Culture and Heritage through the Museums Assistance Program, and some from the Halifax Regional Municipality. The society takes advantage of other grants and special funding which may be available, and receives donations from visitors and supporters. The balance of the museum's operating funds are raised through its own activities and special events.
The museum is open throughout the year for research, inquiries, and group visits. Presentations are available year round for groups of all ages upon advanced request and teachers may arrange class visits, borrow material, or have museum staff come to their school. The museum's Giles House, barns, and outbuildings are open Wednesday through Sunday between May 15 and October 15, and at other times by appointment. The Museum is now closed for the 2022 season! Our outdoor spaces are always open. We look forward to seeing you again next year!