Welcome To The Cole Harbour Heritage Farm Museum
The Cole Harbour Heritage Farm Museum is a community museum dedicated to preserving and interpreting Cole Harbour's agricultural past, and to developing an understanding of plants, animals and farming today. It is owned and operated by the Cole Harbour Rural Heritage Society, a registered charity which relies heavily on community support, volunteers and donations. ADMISSION IS BY DONATION so plan to come often and reconnect with your rural roots!
(Our seasonal operations have now wrapped up for 2014 and the animals have returned to their respective farms. During the off season the museum remains open by appointment for enquires, research and resources.)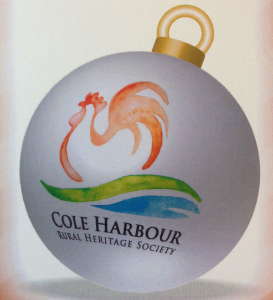 Season's Greetings from the Cole Harbour Rural Heritage Society and Heritage Farm Museum
The museum office and archives remain open for enquiries, research and resources by appointment throughout the winter months.
Feed a Calf for a Day: A Charitable Gift Idea for just $10
Each spring the Cole Harbour Heritage Farm Museum welcomes two young calves to our farm animal program and they are the highlight of the season!  Hundreds of visitors flock to meet the babies; a rare and special sight in our urban setting.  These youngsters have been removed from their mothers (so that their mothers may give their milk to the dairy industry) and they are in need of a lot of bottle feeding to get on their way.  They are fed a tasty, but costly, calf formula by farm staff first three and then two times a day until they are three months of age.  This formula alone costs about $14/day for two calves!  At just three weeks they will also begin to nibble their calf starter grain, a special blend to aid in the nutrition of young calves who are not at their mother's side.  Your donation of $10 will provide one full day's care during these vital first months.  Click here to make a contribution through Canada Helps
The Rose & Kettle Concert Sessions are back!
Join us on Thursday evenings at 7 p.m. for the Rose and Kettle Concert Sessions. Great acoustic music in the unique atmosphere of the tea room. Lots of great home baked treats for sale from the kitchen. Click here to find out more about the Rose and Kettle Concert Sessions and some of the great music we have featured in the coming weeks.