Welcome To The Cole Harbour Heritage Farm Museum
The Cole Harbour Heritage Farm Museum is a community museum dedicated to preserving and interpreting Cole Harbour's agricultural past, and to developing an understanding of plants, animals and farming today. It is owned and operated by the Cole Harbour Rural Heritage Society, a registered charity which relies heavily on community support, volunteers and donations. ADMISSION IS BY DONATION so plan to come often and reconnect with your rural roots!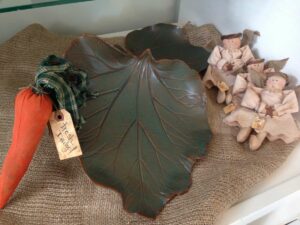 Museum gift shop features Cole Harbour artists and craftspeople
Some beautiful new items in the gift shop this season....handmade fabric dolls and décor items from vintage fabrics and rhubarb leaf clay bowls made using the Farm's own rhubarb. Both artists are from Cole Harbour making these items truly unique Cole Harbour gifts. We have also just stocked a selection of traditional wooden toys; timeless toys that everyone will remember from childhood's long ago.
Upcoming Events
$15./person A delightful one hour concert (presented by Walt Music) followed by Read More